ABOUT ANCHOR REALTY GROUP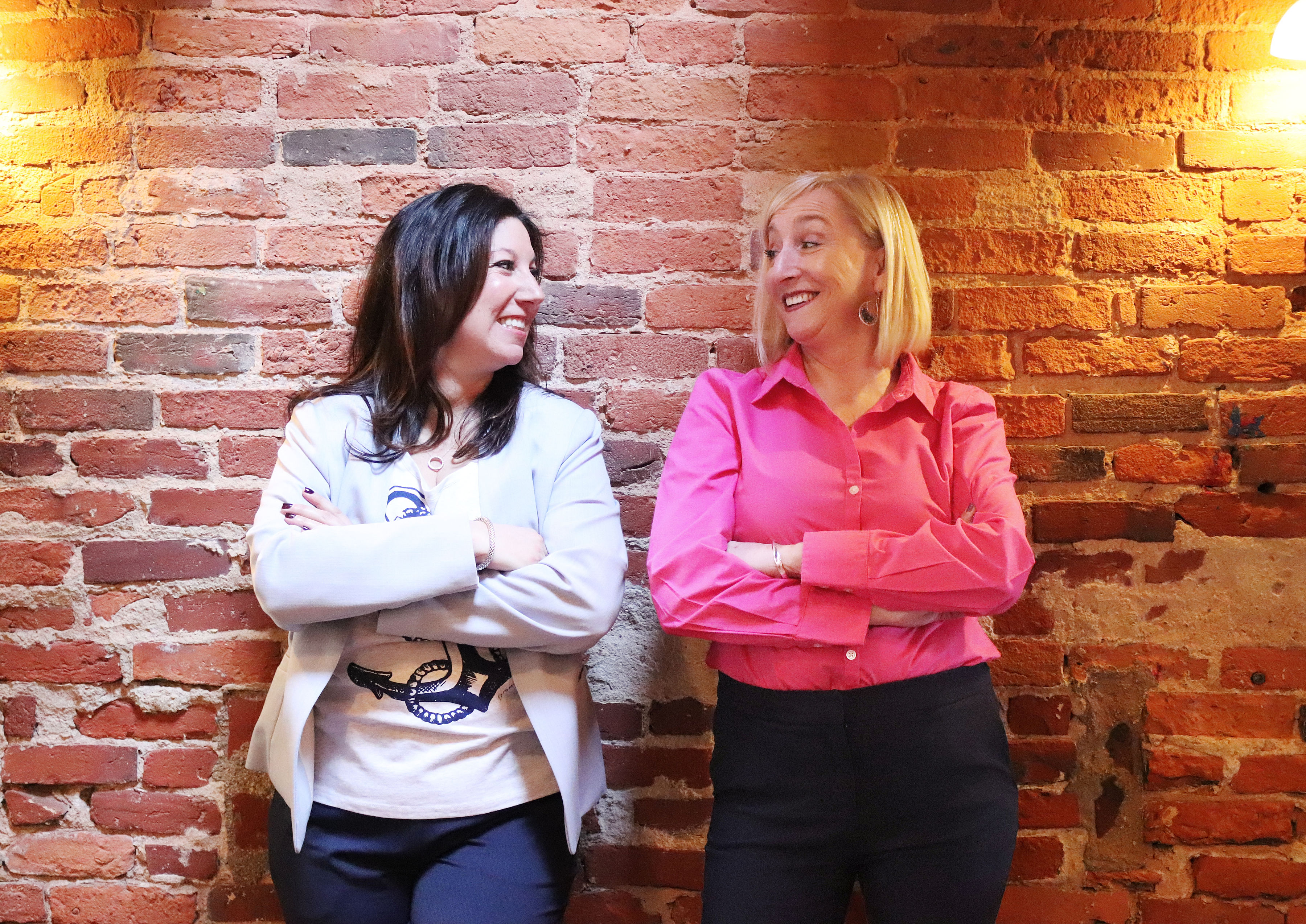 Mission Statement
We call on our 20 plus years of combined real estate experience to guide you through a successful and stress-free real estate transaction. Our expertise will make you confident in the process and our personalities will make it fun. No matter where you are in your real estate transaction, we have been in your shoes. We are business women, friends, mothers, home buyers/seller and we cannot succeed unless you do. Real estate is an intensely personal industry, we see the joy, apprehension, challenges and elation that comes with a buyer's and seller's experience. We are committed to walking with you on your journey; supporting you, guiding you and ultimately, celebrating with you.
Who Are We?
Colleen Guillou, Partner
A perfect balance.

Thomas Kinkade said that balance, peace and joy are the fruit of a successful life. It starts with recognizing your talents and finding ways to serve others by using them.

As a wife, mother of three, full-time agent at William Raveis, and a passionately engaged member of the community, Colleen Guillou has discovered the ideal synergy between work, family and home.

Colleen's new and long-time clients find her a delight to work with, praising her sense of calm reassurance, organizational skills and professionalism. This is no doubt the result of her years as a manager at Bain & Company and the Boston Consulting Group – the ultimate proving ground to test one's grace under pressure and ability to respond to difficult circumstances.

Colleen's ability to move easily between her personal and professional life is impressive. She remains an active volunteer in the Newburyport community and public schools, while at the same time being dedicated to work for you, whether finding you the perfect first home, upgrading, downsizing or guiding anxious home sellers through the process.

In many ways a real estate agent must act as a personal consultant who helps buyers and sellers through a complex and often emotional next stage of their lives. As someone who has also made that journey, Colleen Guillou may just be the perfect guide.


Karol Flannery, Partner
A passion for people and place.

"There's something magical about Newburyport and its neighboring towns."

Karol Flannery got it right away when she first discovered Newburyport. As someone who was raised on the North Shore, her love for the ocean and beautiful beaches were natural extensions of her life growing up.

Karol is outgoing and energetic – the classic "people person." So once she made the decision to call the Newburyport area home, she also knew it was the ideal time to make a change from crunching numbers as a corporate controller, to connecting buyers and sellers as a realtor.

Many of Karol's clients will tell you her success as a realtor comes from a very personal approach. She's passionate about helping people because she understands that a home is a place where memories are shared and where people mark many of the most important events of their lives. Which is why Karol is just as committed to her community as she is to her clients, playing an active role in local schools, area boards and charities.

Of course doing something you love has added benefits. Like being a top producer consistently throughout her career. That said, Karol is the first to point out that she measures her success not by awards and accolades, but by the long list of satisfied clients she has helped to find a place they can call home.